Celebrating 30 years of the..

1047cc, In-line 6 Cylinder, 24 Valve, DOHC Honda CBX,


---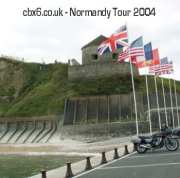 Pictorial library from a biking tour June - July 2004. Included are some usuful iternary ideas and contacts for a great bikers Bed & Breakfast en route.
---
---
This domain name and completed website is up for sale!
A very unique chance to own one of the most visited cbx sites on the internet. Limited time, open to CBX enthuisiasts and clubs worldwide. Email us here for details
Reccomended CBX Site Review -www.cbxworld.com
If you want to join the fastest growing and most progressive CBX community on the Internet
then visit www.cbxworld.com - in our view, one of the bestUS CBX websites available, with a an encompassing make-up of members who will make you feel at home. The website is built using data base driven technology, with a dynamic repository of useful information, news, advice and a number of message boards. The site now includes online Honda Shop Manuals.